Celebrating You
See our previous Design Stars
How to become a Design Star



Here's our sixth "Celebrating You" Design Star:
Background:
Gail Baker, CID
Stage Right Interior Design
760-525-6123
I've been an Interior Designer for over 30 years and have worked for both large and small firms. I've owned my own business for the past 15 years and do primarily residential design. I am a certified Feng Shui practioner and most of my years in the design field were focused on Model Home Design.
My business name is Stage Right...but I'm finding that I do much more than Home Staging....which is fun because I love it all and find the variety of work and clients  inspiring.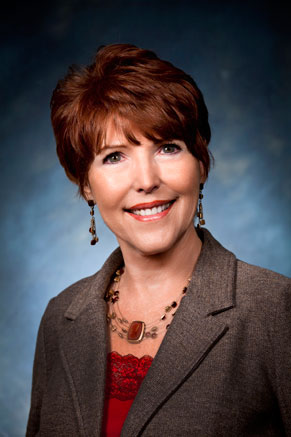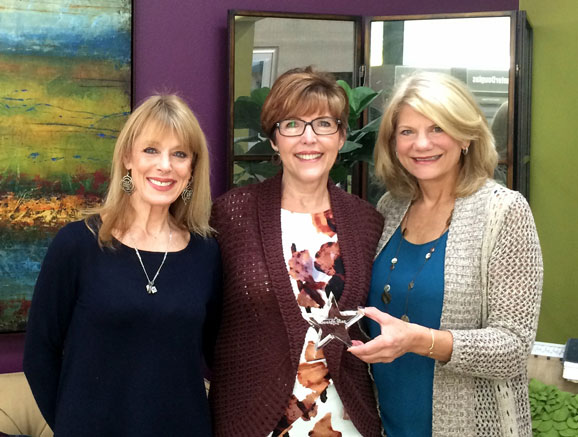 Design Star Gail Baker, left and center right, receiving her award from Jo Ellen Collins (right) and Joy Crowe.

The Design Challenge
The biggest challenge with this bedroom was the dark beamed ceiling and working with both warm and cool colors. The client was set on using a grey toned tile in her adjacent master bath and had a very orangey wood stain to start with in both rooms.  She agreed to let us tone down the wood with a white wash and that really helped.  

The Objective
The goal was to create a restful, "Zen" master bedroom and bath while incorporating natural elements and blending styles.

The Lesson
Once the client landed on the gorgeous "lead" fabric from Design Alliance's Robert Allen Collection everything came together nicely.  We used it on shams and chair upholstery and pulled other fabrics from this pattern.
Design Alliance Products Used / Credits to:
Isobel Garrity for lovely framing of the two woodblock prints behind the bed; Design Alliance for Robert Allen and Kravet Fabrics; Elizabeth Silva for her CAD drawings.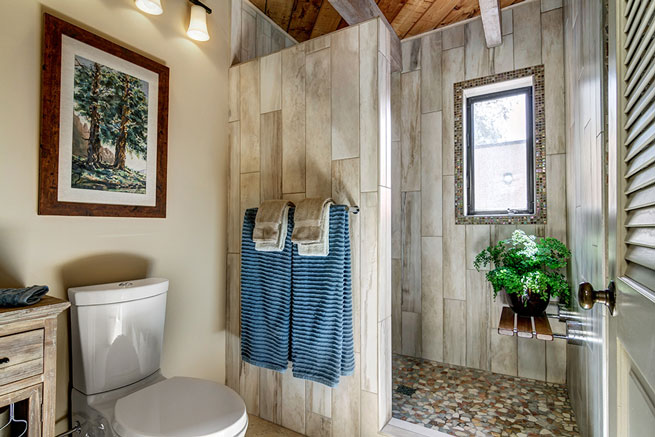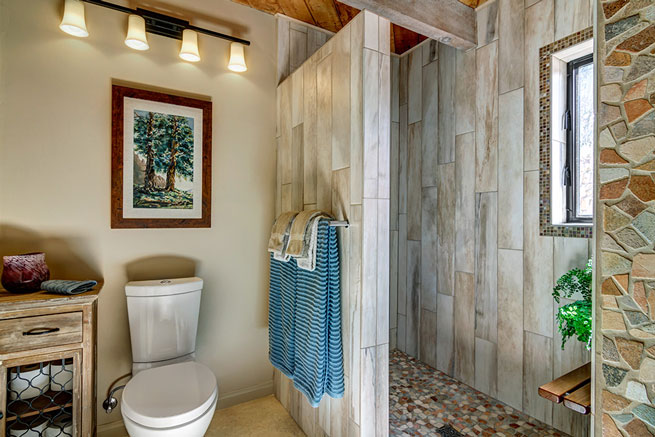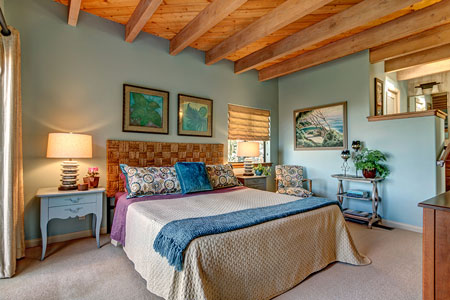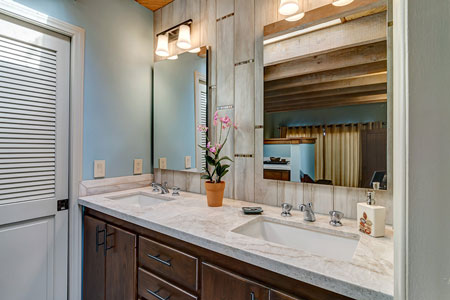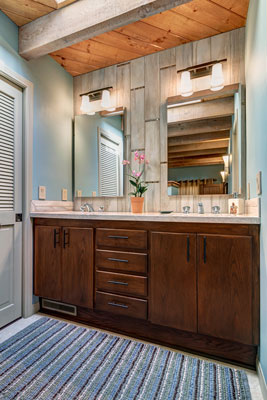 ---
See our previous Design Stars:
---
Become our next . . .


We've seen how hard you work.
We think it's high time to show EVERYBODY what you can do!
As 'your design studio,' our goal is to be the resource you need and to give you the recognition you deserve for all of that fabulous talent and wealth of creativity...  by spotlighting you as our "DESIGN STAR."  
As our reigning DESIGN STAR, your photo, contact info, career bio, project pix and description will not only be prominently featured on our website, but also on our Design Alliance Facebook page, as well as in our newsletter!
Additionally, all of the above information and photos will be beautifully framed and on display in our Vista showroom for the entire month. 
We know you have what it takes to be a STAR... 
Here's how you can make it shine and be seen!
Simply email (or drop by) a photo of one of your favorite projects. It can be commercial or residential, dramatic or fun... or maybe a unique idea application or theme. Be sure to include a short project description. 
Submissions must be received by the 25th of each month to be considered for the following month's DESIGN STAR spotlight. 
Let's start the next month with a BANG! 
Submit your project ... and you just may be our next DESIGN STAR.
Design Alliance: Your Design Studio.