About Us
Design Alliance has served North County San Diego for almost 20 years. The company was founded in 1995 by Joy Solleder, who grew the business to where it is today. New owners Jo Ellen Collins (third from right) and Joy Crowe (far right) have bought the business and started managing it in August, 2013. They're excited about their new venture and have innovative plans to enhance Design Alliance to deliver an unrivaled level of service to interior designers throughout Southern California and beyond:
Our vision is to build "Your Design Studio." It's a place that a) inspires project solutions through exposure to the latest trends and exclusive lines, and b) offers a workplace that both supports your project development with countless product options and that provides a seasoned, knowledgeable staff to work with you every step of the way.
Our Owners
Jo Ellen Collins
Jo Ellen Collins brings more than 30 years of marketing leadership and e-business development experience to Design Alliance. Before joining Design Alliance, she ran her own marketing consultancy with an eye to accelerating revenue growth for her clients. Prior to that, she held senior management positions with a variety of high tech software companies. Jo Ellen earned her MBA from Babson College and her B.A. in Psychology from Humboldt State University. Jo Ellen has long held a deep passion for interior design. Given her entrepreneurial bent, it only seemed natural that she would turn her love of marketing and her passion for interior design into a new career. Blending her marketing and interior design passions with her uncanny eye for color and her reverence for the complex design process, Jo Ellen is committed to supporting your needs in the "business of design."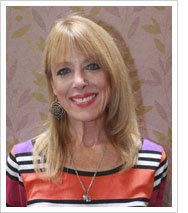 Joy Crowe
Joy has been a freelance interior designer in the Los Angeles area since 1984. After twelve years in visual merchandising, she began her design career in healthcare imaging as the sole designer of the first MRI center in California. She stayed in high tech healthcare, designing nine more MRI facilities, two gamma knife centers, and the U.S. Radiopharmaceuticals compound in Texas. However, her true love is in residential design and the client relationships that form in that business. In her career as a designer she completed over 150 residential projects and sustained her business through client referral. Joy brings boundless energy, immense creative talent, and a wealth of hands-on experience to Design Alliance and, in this next phase of her career, hopes to help inspire designers to bring their projects to life and to build a successful business.
---
Your Design Team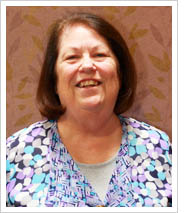 Connie Bloodworth
Showroom Consultant
A design industry veteran, Connie has been in the industry for over 40 years. She began her career in furniture sales for a major retail company and then, following her entrepreneurial spirit, made the move to business owner of a full service interior design business in Encinitas. Connie sold her business when her husband's career took them away for six years. Once back in North County, she continued her love of design by joining Design Alliance in 2002 and has been with us ever since. Connie has achieved "Expert" level in Window Certification and has a clear love for color. As our clients know well, Connie is passionate about working with people and helping turn their dreams into realities. She is tenacious in solving complex customer problems and has great follow-through.
Angelica Alamo
Manager, Furniture
Angelica was born and raised in San Diego and spent her college years studying along the coast of California. Her Bachelor's degree is from University of California, Santa Cruz, where she majored in fine arts. Upon finishing her degree, she went on to pursue a degree in Interior Design from the Fashion Institute of Design and Merchandising in Los Angeles. While studying and working through the showroom side of the design world in Los Angeles Angelica handled all aspects of the furniture and accessory ordering process. Angelica has a passion for helping people find the best possible furniture, fabric, and accessory options and to make sure they enjoy the process as much as she does.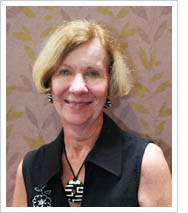 Donna Erikson
Manager, Carpet, Area Rugs, Floor Coverings, Window Coverings, and Drapery Hardware
Donna received her MBA from Rochester Institute of Technology (RIT) and quickly focused on the business of design. In 1985 she began working with fabrics in upstate New York where she managed a store until her move west in 1995. Once settled in San Diego she became a member of the original Design Alliance team, bringing her business savvy, fabric experience, and designer eye to this exciting new venture. Donna sees the details, takes pride in her work, and over her 18-year career here, has become expert in her knowledge and application of window and floor covering designs. At Design Alliance, Donna is your trusted source for knowledgeable counsel, fully supporting you and the success of your integrated flooring, window covering, and drapery hardware needs.
Elizabeth Silva
Manager, Fabric, Lighting, and Accessories
Elizabeth's first attempt to enter the design industry was interviewing for a position as a cabinet designer for The Home Depot. Instead she landed a cashier job, but was soon promoted to Line Manager, supervising 30 cashiers and gaining essential knowledge of raw materials—while networking with numerous contractors. Eager for a career in Interior Design, she studied at two local colleges, finishing in 2012 and receiving her degree from Palomar College. Elizabeth has been assisting designers with their projects in the field—from kitchen design to bathroom remodels to whole-house makeovers—and she has been working independently. She joined Design Alliance in spring, 2013 and is in her element working with fabrics, furniture, hardware, and accessory sources and more. Her passion and love for design reflects in the service she offers any designer using the showroom.

Design Alliance: Your Design Studio.